Laser Mode Gameplay
Test your targeting capability.
Hand Tracking Gameplay
Good for seated play. Easiest game mode.
Twohand 6DOF Gameplay
Most challenging mode. Have some space in front of you to be safe.
(video record on Quest 2)
Also check out a funny Mixed Reality video
For auto play mode, use the following option. You can enjoy all the reactions without playing.

Accuracy display and score improvement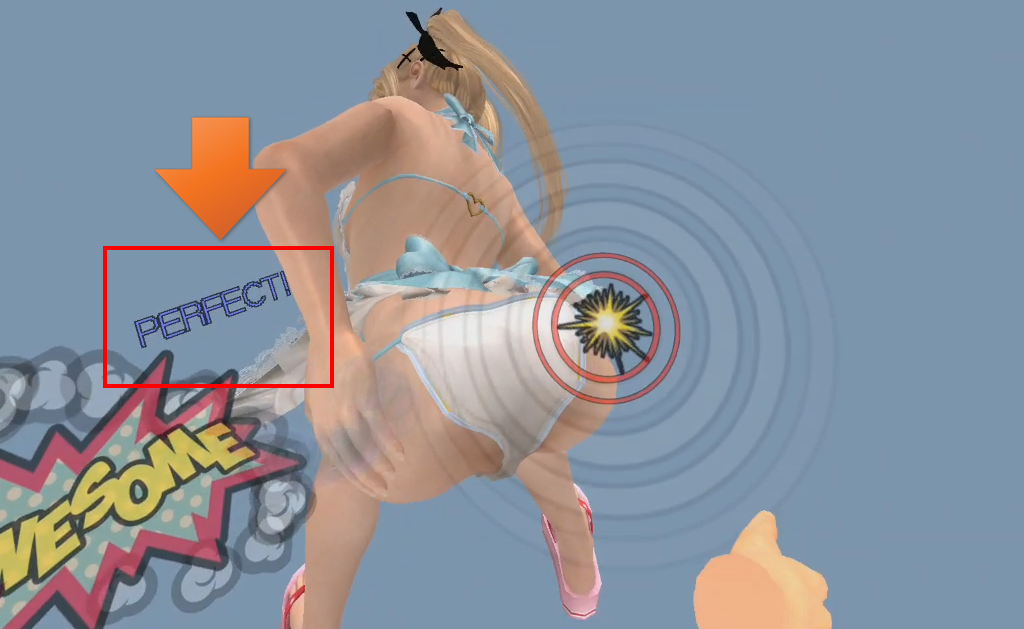 Try to get as many 'perfect' as you can. You have to hit the target exactly at the moment (0.03 second period). You can do it! if you listen to the music carefully.