Oculus Quest VR Guide (updated 2022-6-4)
Sideloaders are all expert users, so I'll keep this brief.
step1) download and copy extracted files to Quest
Download VR Contents(1.5GB)
step2) download & install Simple Http Server APK
step3) set up SimpleHttpServer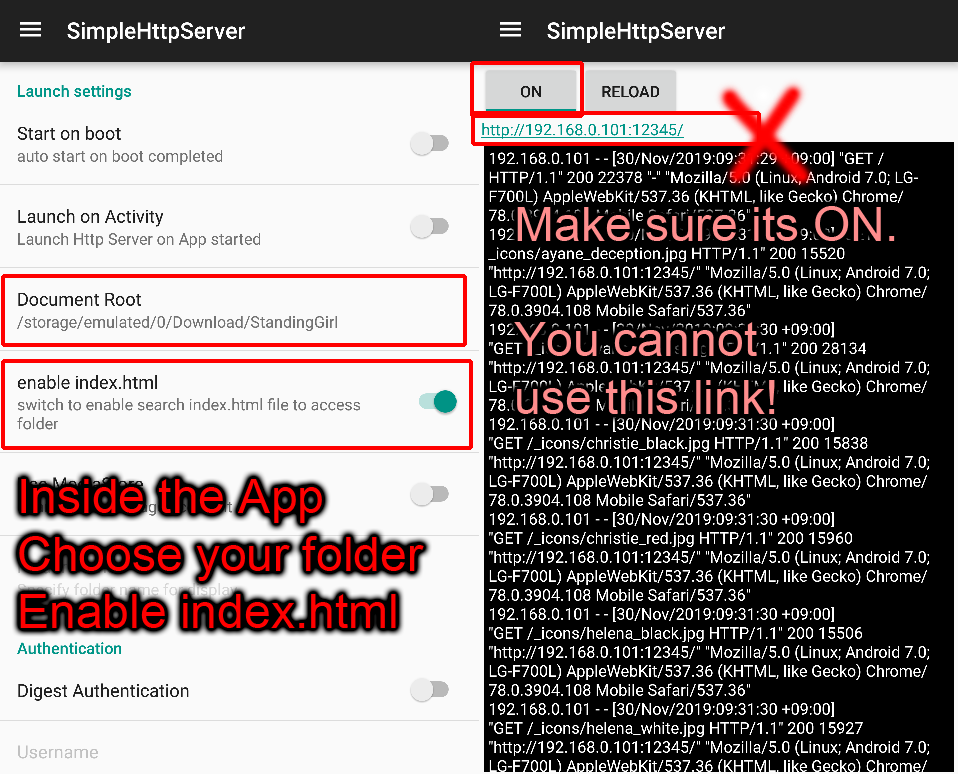 There is a slight complication which appeared recently (as of 2022-4-23).

You cannot choose "Document Root".  For the SimpleHttpServer to work, you have to copy the contents of the ZIP file into the root directory. 
If done properly, it should look like this picture.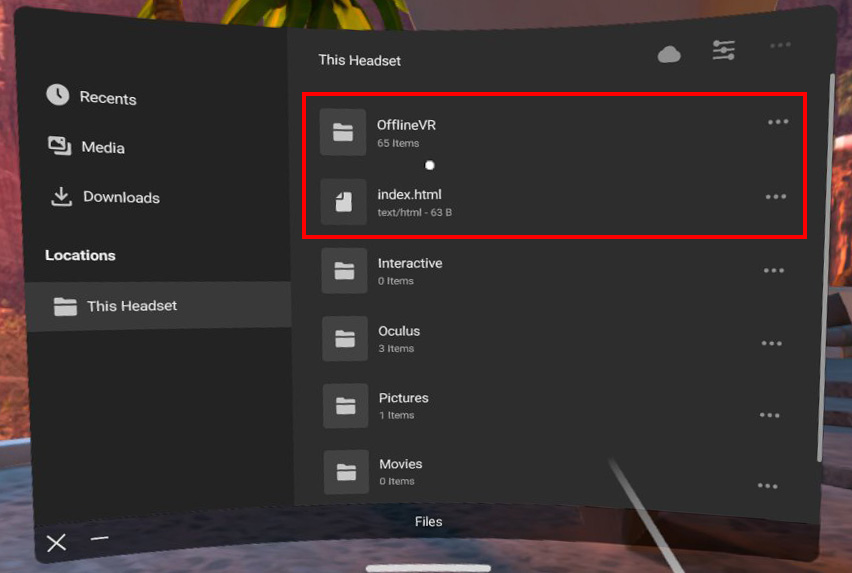 OfflineVR and index.html should be placed in the root directory.
step4) Open Oculus Browser
This method is confirmed in my Quest2. Make sure you read the 'complication' in the step3 carefully.
Web VR is not supposed to run like this, it's too complicated. But it's your choice.
Easy Downloader Android App (no Quest)
No Quest, Smartphones only.
Android 8 or later is required.
Updated 2022-1-8 with the new additions.
Download APK and install. It handles everything automatically.
Download size is 954MB
Uninstall SimpleHttpServer if you already have it. (It collides)
APK can take a while to install. Don't cancel.
PC Users download guide
Download Web Contents
Download VR Contents
You need a web server to use this offline files.
I've included a very simple web server in the offline version. Run miniweb.exe, then run Chrome or Firefox, type in 'localhost' as the address.
You can use any other web server program.
IOS Offline?
iOS doesn't have any offline method.